13-year-old girl goes missing in Kongor County, Jonglei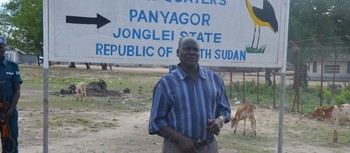 A 13-year-old girl has gone missing in Kongor County, and authorities are asking for the public's help in tracking her down.
Ajak Aguer Jok, who went missing in Panyagor, was last seen on Tuesday evening.
Kongor County Commissioner Deng Bul Pageer told Radio Tamazuj on Thursday that it is believed that she has been kidnapped by criminals.
Separately, the commissioner said an armed group on Wednesday attacked near Panyagor and went away with 110 cows before local youth could recover the cows.
He accused a group of youth from Ayod of involvement in the incident. However, the local official said the humanitarian situation is improving.
Ayod officials could not immediately be reached for comment.